Personalized Nutritional Consultations to help you ...

Look Great & Feel Great!
Our Nutritional Consultations are geared at providing you with information that can help you look younger, strengthen your immune & digestive systems, feel great, manage weight, regain your energy and sense of well being. There is so much confusion associated with achieving health that many individuals wander in a misdirected circle in their attempt for better health. They often waste money on "health claims" that seem to be the right answer for them only to "dead end" in a place of disappointment and frustration. There is really not a "one size fits all" approach to health. Our goal is to help you put the pieces of the health puzzle together in a systematic practical approach that fits your budget.
Though we live in a country that has achieved incredible technological advancements each of us daily faces an epidemic of diet related killers. We help patients achieve health victory with up to date dietary & lifestyle information that helps them successfully navigate the "maze" of unhealthy foods, supplementation, "quick fixes", environmental toxins and more…
Our approach includes a personalized history followed by a consultation with Dr. Hannan. She focuses on coaching, equipping and motivating you to better health. She relies on blood work, functional laboratory testing and applied kinesiology to help determine a diet & supplementation program that is right for you.
ALCAT is especially helpful in patients who experience inability to lose weight. The ALCAT test works: 98% of participants in a Baylor Institute study who eliminated their trigger foods lost weight, reduced their percentage of body fat and gained muscle tissue.
NEW BrainSpan Bloodspot Test
Call now to find out what foods keep you from achieving your fitness goals.
504.454.2000
Check your knowledge...Take Our Wellness Quiz
email [email protected] for answers to wellness quiz
Did You Know...
1) Taking an abundance of a single nutritional supplement can throw your body out of balance.
2) High Fructose Corn Syrup (HFCS) puts weight on you faster than sugar.
3) Farmed Salmon is extremely rich in PCP's and Dioxins (by the way, these are toxins!)
4) Our industrialized methods of farming have depleted our soils and many foods lack nutrition.
5) Splenda or Sucralose is not really a helpful choice yet it is found in many processed foods and drinks. It may also be contributing to your fatigue.
6) The "healthy" dressing on your salads may be hindering your weight lost.
7) You can't trust a food is "trans-fat free" even though is says so on the package.
8) All water is not equal....the pH of your water is important.For More Information on: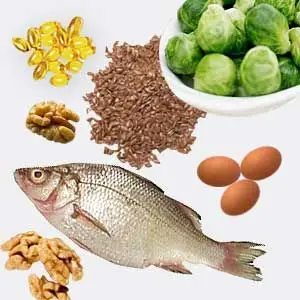 It is important to invest in your future by making healthy decisions today!