EXPERIENCE THE DIFFERENCE....
We provide a high level of diagnostic and treatment services to help your specific condition.
Neurologic Examination
Orthopedic Examination
Allery/Sensitivity Elimination
Applied Kinesiology (AK)
Chiropractic Care
Save OVER 50% on your 1st Visit with Dr. Debbi's New Patient Special Now!
Chiropractic doctors practice natural, drugless, non-invasive health care and rely on the body's ability to self-heal. Sounds ideal, but just how does it work?
Chiropractic looks at the whole picture. Like other health-care providers, chiropractors follow a standard routine to gain information about the patient. Chiropractors consult, review the case history, conduct a physical examination, and we may request laboratory analyses and/or x-rays. Unlike other health-care providers, however, chiropractic physicians also conduct a careful analysis of the patient's structure and pay particular attention to the spine. We also ask you about your life- Do you eat well? Exercise at all? How do you deal with stress? Do you have children? What do you do for work? And so on.
Chiropractic seeks the origin of the problem. Using this information, a diagnosis is made. Included in the diagnosis is the probable reason for your pain or discomfort. It is important to note that chiropractors seek the origin of the illness in order to eliminate it-we do not simply treat the symptoms. If your roof is leaking, do you simply catch the drips in a bucket for years on end, or do you repair the roof to prevent it from leaking? Similarly, if the migraine headache you've had all week is being caused by misaligned vertebra and an irritated nerve, do you continue to take pain killers indefinitely, or do you realign the vertebra to prevent the pain? You get the picture .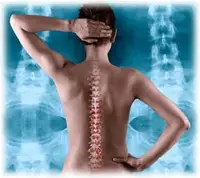 Chiropractic fixes the origin of the problem. Chiropractors have a term for misalignments: subluxations. A vertebral subluxation is a misalignment of the bones that protect the spinal cord. It's a leak in the roof. Or a kink in the wiring of your nervous system. The severity of the subluxation can vary, and there are a number of potential contributing factors that can be physical, emotional, mental, or chemical. The subluxation can be caused by any number of incidents, from birth trauma to an auto accident to simple repetition or over-use.
At Chiropractic Health Center and Holistic Healthcare Services, Dr. Debbi Hannan and the chiropractic staff seek to uncover you whole health and wellness picture, find the origins of health problems, and fix those at the cause. We look forward to your visit at our office in the metropolitan New Orleans Area, located in Metairie, Louisiana on the corner of Clearview Pkwy. and Airline Dr, right next to the Walgreen's.
Thank you for inquiring about our services and we hope you enjoy our website, please sign in to become part of our wellness family and reap the benefits of being an online member of CHC!
DRX-9000 True Spinal Decompression
Our Non-Surgical Solution to Herniated/Bulging Disc, Sciatica & Low Back Pain...No Pain, No Surgery & No Downtime! Click Here!
Cold Laser Therapy
Where is this being used?
The Erchonia cold laser device has gained recent FDA approval for the non-surgical treatment of neck and shoulder complaints and is being used widely in the NFL and by the USPS tour de France team chiropractor. The beneficial effects of the Erchonia laser are currently being researched by leading plastic surgeons for use in liposuction procedures.
How does it work?
When the body has an injury the cells are damaged and fail to function within normal parameters. Low level lasers penetrate deeply into the skin and work by restoring this abnormal cellular function. Physiologic effects include improved metabolism, circulation and tissue healing.
Laser therapy may be useful to you if you have any of the following:
tendonitis
frozen shoulder
fractures
post-operative wounds
sprain-strains
scar tissue
autoimmune diseases
chronic or acute pain
wound healing
arthritis
migraines
disc herniations
minor nerve damage
carpal tunnel syndrome
heavy metal detoxification
For more information on this therapy go to www.erchonia.com.
EB PRO - Energy Balance Detox Cleanse
The EB Pro was designed and developed to restore the body's energy and balance while facilitating and aiding in its natural detoxification process. This device has been proven in clinical trials to balance and restore the body's Ph and electromagnetic energy.
How does it work?
The EB uses direct current similar to that of the human body to create an ionic field. The patient places their feet in the bioenergetic water to receive the flow of ions which increases cellular function. Studies have shown that more cellular ATP is produced during treatment which enhances the cells to work and detoxify at a higher rate.
You may benefit from the EB Pro if you suffer from:
arthritis
allergies
chronic pain
multiple chemical sensitivities
autoimmune diseases
edema
inflammation
For more information on this therapy go to www.ebfootbath.com
Nutritional Counseling/Weight Loss/Management
Nutritional counseling appointments are available in office or by phone. All of our programs consist of high quality nutritional lines which can be shipped directly to your location.
Nutritionals
Pharmaceutical Grade/Organic when possible
YOUR BODY, YOUR HEALTH, YOUR CHOICE .....